"   ....This egg timer is a game-changer for my breakfast routine. It's so easy to use and ensures perfect eggs every time - I couldn't be happier..!"
-Kelly Wilson, USA
Get Perfectly Cooked Eggs Every Time with our Eggtimer!
Our Egg Boiling Timer takes the guesswork out of boiling eggs, helping you achieve perfectly cooked eggs every time. No more undercooked or overcooked eggs!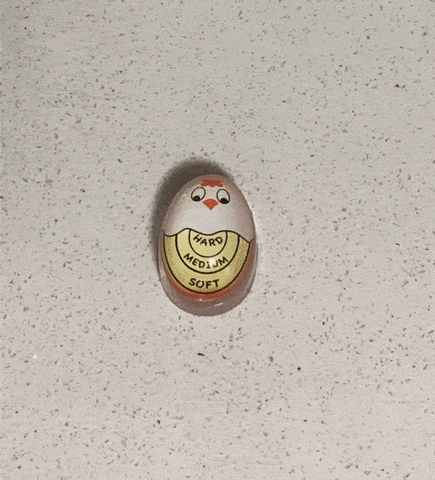 Easy to Use and Saves Time
Simply place the Egg Boiling Timer in the pot with your eggs and let it do the work. No need to constantly check the timer or set multiple alarms. This handy tool saves you time and hassle.
Versatile for All Egg Types
Our Egg Boiling Timer works for all types of eggs, including soft-boiled, medium-boiled, and hard-boiled. No matter your preference, our timer helps you achieve the perfect cook every time.
Durable and Reliable
Safe material, No BPA, no BPS, no BPF, no worries. Our Eggbuddy complies with the most rigorous safety standards, and certified by extensive laboratory tests. It's a reliable tool you can count on for years to come.